Escape Pod is looking for science fiction to celebrate the fifth annual ARTEMIS RISING. This special month-long event, across all four Escape Artists podcasts, is a celebration of stories written by women, in the broadest definition of the word. Stories will air in March, 2019.
Please visit PseudoPod for horror, Cast of Wonders for young adult, and PodCastle for fantasy fiction.
How to Submit
Use this convenient submissions portal.
Submissions will be open for the month of September 2018.
Please reference our general Submission Guidelines for details on formatting.
Legalese: By sending us your story you understand and agree that:
You are the original creator of the work submitted to us;

You are the copyright holder of the work;

You are not prohibited by any prior agreement from the transfer of non-exclusive electronic and audio rights to the work;

All information in the contact and cover sections of your submission is accurate and truthful;

You accept sole responsibility for any false statements or encumbrances upon rights not disclosed to us. If we buy your story we'll send you a contract, and you'll be bound to all of the above.
Queries: Please direct any questions regarding fiction submissions to the editors via ansible@escapeartists.net.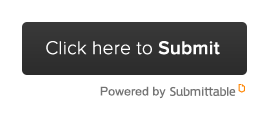 Who Can Submit
Submissions are open to anyone who identifies as a woman to any degree.
In past years, we have specifically included the term "non-binary" in our Artemis Rising submission calls — you may notice it is missing this year. English is flawed in its ability to accurately represent the breadth of human genders, and as such the language we use is always evolving. We respect the feedback that we've received regarding our use of "non-binary" as a catch-all: that it erroneously tilts the perception of non-binary people in a feminine direction.
In a continuing effort to support diversity and inclusivity, we're changing the language of our ARTEMIS RISING call. Non-binary authors who identify as women are welcome to submit. Your gender is for you to determine, and we support you and take you at your word.
Please note we're talking about author identity here, not pen names. We fully respect the right of authors to use whatever pen names they like. However, as we note in our Legalese, we require information in the submission form be accurate and truthful.
As always, we strongly encourage submissions from people of backgrounds that have been historically under-represented or excluded from traditional science fiction, including, but not limited to, people of color, LGBTQ authors, persons with disabilities, members of religious minorities, and people from outside the United States. Our goal is to publish fiction that reflects the diversity of humanity, so we strongly encourage submissions from these and any other under-represented groups.
Authors under 18 are welcome. By submitting, any author under 18 asserts they have obtained the permission of a parent or guardian with whom Escape Artists, Inc. can enter into a contract on behalf of the author.
What to Submit
Send in your best science fiction between 1,500–6,000 words. Original fiction as well as reprints are welcome this year. Payment will be USD $0.06 per word for original fiction, $100 for reprints.
If you have another story under consideration already in the general submissions queue, you are welcome to submit an additional story for ARTEMIS RISING. One submission per portal for a total of two under consideration.
Multiple and/or simultaneous submissions are not accepted.
You can send in one submission for ARTEMIS RISING to each of our podcasts (Escape Pod for science fiction, PseudoPod for horror, PodCastle for fantasy, and Cast of Wonders for young adult), but please don't send the same story to more than one podcast at a time.
While we'll be accepting a limited number of stories for ARTEMIS RISING, all stories will also be considered for general submissions as well, in the event that we simply have too much awesome to contain in one month.
---
Frequently Asked Questions
Q: If a story has been rejected by Escape Pod in the past, can I submit it to Artemis Rising?
A: No.
Q: Can I submit a rejected Artemis Rising story to Escape Pod's General Submissions?
A: No, because the Artemis Rising editors may refer your story to the show's regular editors at their discretion. Otherwise please take a rejection as a rejection of the story from the venue for all purposes.
Q: If a story has multiple authors, do they all have to meet the Artemis Rising criteria?
A: Yes.
Q: If I've already submitted an Artemis Rising story, can I submit another I wrote with a co-author to the same podcast's Artemis Rising?
A: No.
Q: If I have a story on submission to a podcast, can I submit a different story to that podcast's Artemis Rising while the first one is still in the queue? Or vice versa?
A: Yes.
Q: Can I submit a different story to multiple Escape Artists podcasts for Artemis Rising?
A: Yes! Publication on one show doesn't preclude publication on another. We've had multiple authors accomplish this impressive feat in the past.